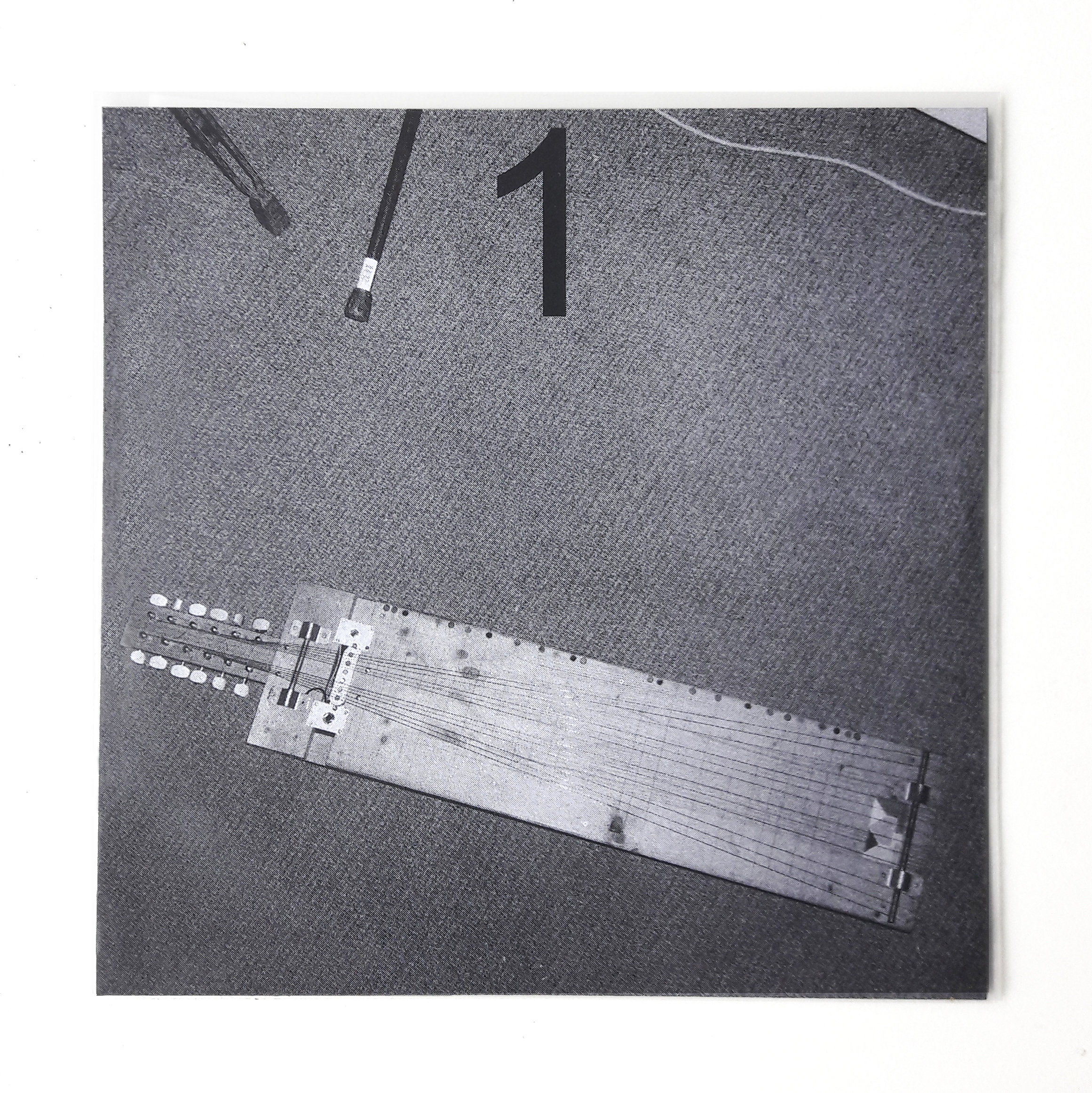 Extratool
7 inch vinyl EP
single fold artwork
stencilprinted by
Knust on Riso with
light grey and black
18,3 x 18,3 cm
unique download code inside
edition: 200 copies
credits
music: Liú Mottes & Jochem van Tol
mix: Floyd Raynor
mastering: Peter Johan Nÿland at 4 & Rising
artwork: Jacob Hoving
concept: Herman van den Muijsenberg
Artwork by Jacob Hoving
In this first installment of the residency series named Extratool, Extrapool handed over its sound studio to SOON. Sound artist Jochem van Tol and free guitar spirit Liú Mottes. Four days of sonic experiments lead to the birth of two compositions printed in the wax of this 7 inch release.
The artwork for this complete series lies in the able hands of Jacob Hoving. His graphic design is heavily conceptual and resonates with the string instruments that were used in the residency.
The numbers in the design have no relation to the edition of the series but refer to the order of the songs produced. Side A of this edition is the first Extratool product. The next iteration will hold numbers 3 and 4. This count comes from the theory behind the instruments used.
The instruments by musical inventor Yuri Landman are developed around his theory of harmonic divisions. Every new string division makes for a sweet spot which Yuri signals with bright coloured dots. It is the order of these colours that decide the inkt per side on the vinyl. For instance, the third division on a string is indicated with a red dot. As such, the third composition of the series will be printed in bright red.